Meet our PlaceHolder People's Choice Winner
Congratulations to the winner of our PlaceHolder People's Choice competition, Gillian Davies! Read more about Gillian's winning work and her art practice below, and keep an eye out for her beautiful bookmarks in Sunshine Coast Libraries soon!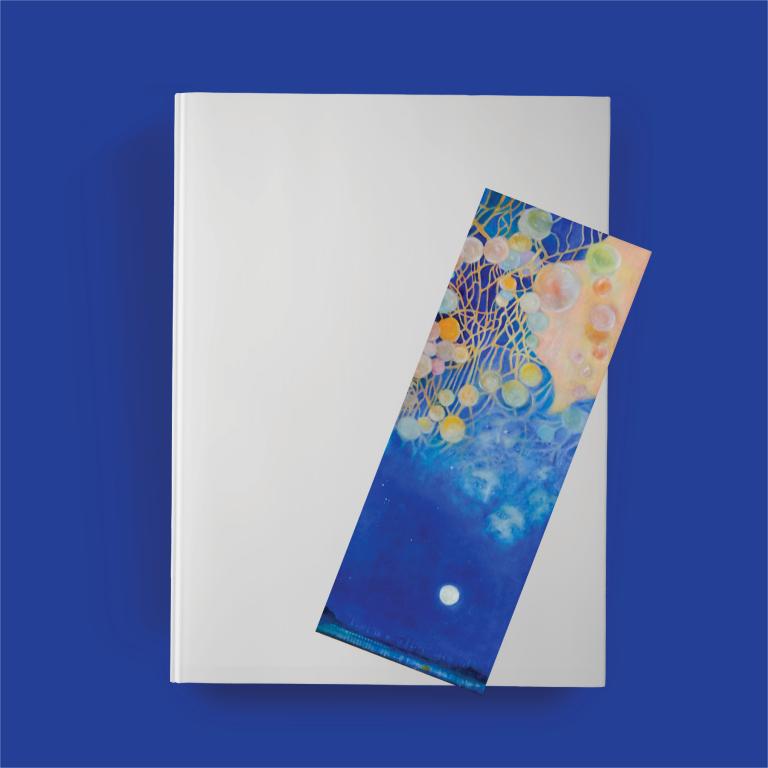 Artist Statement
Cells and Stars
"The images of viruses and germs that have bombarded us from the world's media in 2020, along with the awareness of vascular pathways in our bodies are transformed into a colourful pattern of natural energies. These magical pathways float and feed and filter down into the ether. Ghostly memories of indigenous and pioneer people past appear alongside those lost to the virus in 2020. All this imaginary life is floating in the eternal space above our beautiful Sunshine Coast landscape along with a powerful moon which reflects eternity and the power which transcends all of the 2020 experience."
About the Artist
Who are you and what do you create?
I am Gillian Davies and I paint embroider work in silver and ceramics. 
What materials and techniques do you use?
I use oils, acrylics, pencils, and pastels.
What kind of inspirations go into your work?
Misty Landscapes - portraits and moonlight.
In what space do you like to create most?
In my home studio.